Global Green Worx (GGW) has over 5 years of experience integrating hardware and data streams from a variety of disparate sources, including sensors and engineering solutions of its own design, into user interfaces (UI), including mobile and web apps, that serve as tools that advance the capabilities of their human operators. Incorporating an expertise in technology for agricultural applications, GGW has experience identifying key metrics and implementing innovative approaches to using collected data in meaningful ways, reducing menial task work and freeing resources for higher-level applications and focusing on high-quality, high-accuracy data.
GeoG2 and KCIS Aerial Patrol, Inc.
GeoG2 provides infrared equipment inspection and agricultural survey services via high-altitude aircraft and multi-band sensors to assess opportunities for crop treatments and evaluations of treatment efficacy and scheduled time intervals. In partnership with Lucint Systems, it provides geo-tagged Enhanced Vegetation Index (EVI) and Normalized Difference Vegetation Index (NDVI) high-resolution imagery and 3D maps.
KCIS Aerial Patrol has been performing low altitude oil field and pipeline surveillance services using light aircraft since 1994, including for major oil companies such as Shell, Exxon, and Chevron, among many others. As such it meets rigorous aviation, operation, and safety standards for which it must pass semi-annual audits from aviation experts representing its oil and gas clients. In addition to patrol services, KCSI also conducts aerial mapping and data collection. Aerial data includes visible imagery, multispectral imagery useful in agricultural applications and vegetation abatement, thermal imagery, and methane detection. KCSI provides spatially accurate, high-resolution orthomosaic imagery and elevation models enabling object identification. In addition to their light aircraft, KCSI also utilizes UAVs in the same manner as this proposal with the additional capability of LiDAR imaging. KCSI provides imagery services to oil field, refinery, agricultural, mining, and environmental reclamation customers, providing data that is seamlessly ingested into customer GIS databases.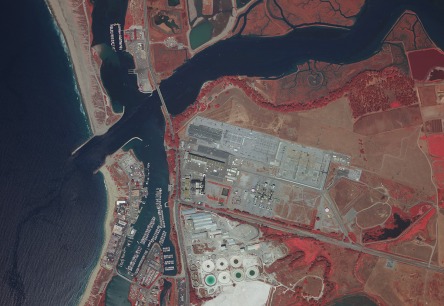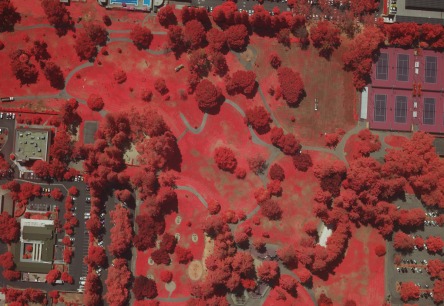 Lucint Systems
Lucint Systems has over 5 years of experience building sensors from scratch with common commercial features like interchangeable lenses but built for robust industrial applications. The sensor proposed for this project is in its 3rd generation and features impressive onboard processing capabilities and high-precision GPS data. The founders each have over 20 years' experience working with sensors and developing high level image processing related to Intelligence, Surveillance, and Reconnaissance (ISR), including applications such as identifying the movement of military assets over time and the development of extremely high-resolution sensors for aerial surveillance. Lucint has integrated their hardware to great effect in robotic deployments akin to this proposal, particularly on behalf a California-based utility company for the real-time monitoring of power stations and transformer conditions.
Despite having developed their image processing technology for their own sensors, they are routinely engaged by clients to process image data collected from 3rd party sources due to a significantly higher degree of accuracy with respect to combining images of different resolutions, subtly different angles for the still images, and different types of sensors (i.e. near-IR, thermal, and multiband visible light). Their processing services are routinely engaged in the production of point clouds of varying density from both visible light, IR, and LiDAR data sources, an ability of particular importance in the machine-assisted cataloging of individual trees with high-precision geo-tagging.